SAVOIE: LA COMBE DE SAVOIE
Chamoux‐sur‐Gelon
From Chambéry through Bessans to the Averole valley, the routes go over two passes on the territory of the Duchy of Savoy, the Arnès pass (3,010 m), and its descent into the Ala valley, and the Autaret pass (3,072 m), which descends towards the Viù valley. Turin is reached through 'Marguerite's Lands'. This territory, the Lanzo valleys (Alà and Viù), ruled by the Laws of Marguerite written in the mid fourteenth century, remained
faithful to the House of Savoy in the sixteenth century.
LA COMBE DE SAVOIE – Site 14a
Chamoux‐sur‐Gelon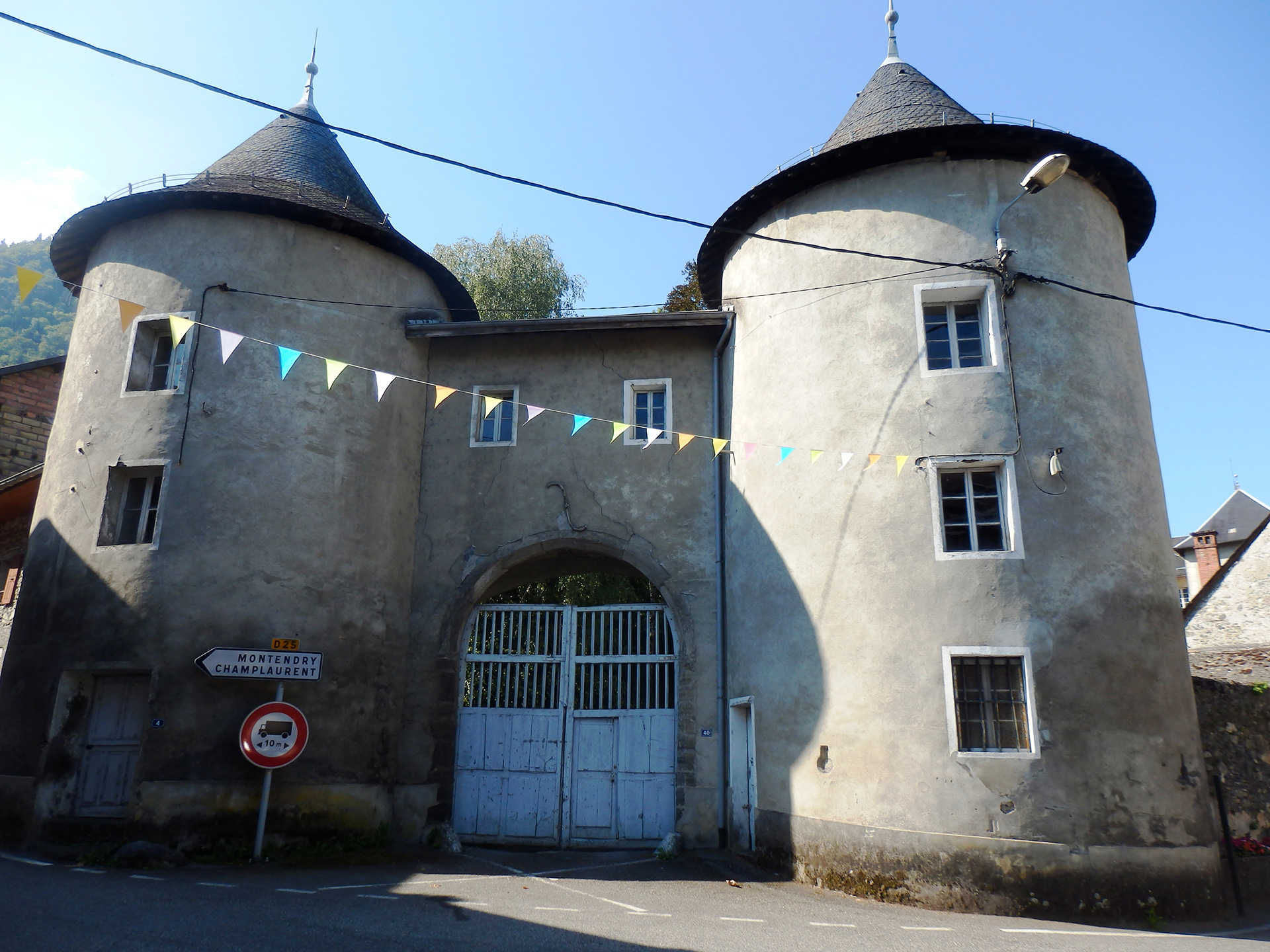 In the Middle Ages, Chamoux was an important stopping place for travellers. It was also where the exchange of goods was protected by a fortified wall around the village castle, the priory, and the church.
The castle of Châteauvieux or Châteauverdon is known to have existed even before the eleventh century. It overlooked the nant (stream) of Montendry, the military headquarters of Lord Andric in the eleventh century, and it became part of that wall in the thirteenth century. Today, only its ruins survive.
The new castle, built in the thirteenth century, is located in the centre of the village. It was a stronghold of great strategic importance, the seat of civil and military administration, and that of the local lord's justice. It controlled the village and the gorge of Montendry.
Around 1600, it fell into the hands of Maréchal de France de Lesdiguières, who plundered the archives. However, the castle is still magnificent. It belonged to the Seyssel family for a long time. Part of it became listed in 1977, i.e. the façade, the roofing, the entrance with its two towers, the coffered ceilings of the hallway on the ground‐floor, the large sitting‐room, the dining‐room, and the Italian‐style ceiling of the bedroom on the first floor.
The importance of Chamoux‐sur‐Gelon declined when the containment of the Arc and Isère rivers led to the creation of a road on the right bank of the Isère river.